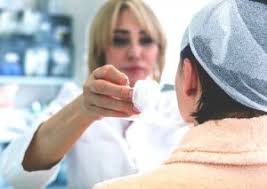 What Elements Affect a Claim for a Head Injury
The value of a claim for a head injury depends on many factors, including the severity of the injury, how long the victim will be in the hospital, and how long the person will need attendant care or physical therapy. In addition, there are time limits for filing a lawsuit.
Mitigating damages after a head injury
When filing a personal injury lawsuit, it is essential to take all reasonable steps to mitigate damages. In order to receive a fair settlement, a plaintiff must show that he or she acted in good faith, followed medical advice, and otherwise tried to minimize the damages. Failure to do so can significantly reduce the amount of damages that a plaintiff can receive.
To mitigate your damages, you need to avoid returning to work too soon after your injury. Not only will this make your condition worse, but it will also be deemed as a breach of your duty to seek medical treatment. Also, be sure to consult with a medical professional before you resume work, even if you are only doing light or restricted duties.
Classification of a serious head injury
There are various approaches to the classification of head injuries. The most widely used approach is based on clinical indices of injury severity at the time of presentation. This approach has a high degree of interobserver reliability and is useful for predicting severity of the condition. It is useful for assessing patients within 15 minutes of their arrival in the hospital.
Another method is based on CT scans. This method is widely used for head injuries and is a useful diagnostic tool for determining the severity of a patient's condition. It is a relatively simple approach as it requires no radiologist reporting or biomarker testing. The classification includes variables such as the location of the injury, severity, and type of injury. This system has agreed upon cut off boundaries that define mild, moderate, and severe severity.
Impact of initial damages
The initial severity of an injury does not necessarily affect the amount of compensation you are entitled to in a head injury claim. However, the severity of the first injury is often a lesser factor than the longer-term effects of the injury. The resulting secondary damage is often much more damaging than the initial injury.
Injuries to the brain, known as traumatic brain injury (TBI), are often caused by a blow to the head or penetrating trauma. The primary injury occurs at the time of impact and may involve one lobe or the entire brain. The skull may fracture during the impact, which can result in the brain bouncing back and forth inside the skull. The impact also may result in bruising and even loss of consciousness.
Time limits for filing a lawsuit for a head injury
If you suffer from a traumatic brain injury (TBI) and wish to pursue a legal claim, you should do so right away. The time limits for filing a lawsuit for a TBI vary by state, but in most cases, you only have a limited amount of time. In other words, you may lose your right to pursue compensation for your injuries if you do not file your lawsuit within the time limit.
Fortunately, there are some exceptions to this rule. If you have a legal disability, like being mentally disabled, you may be able to extend the time limit.
Compensation payouts for a head injury
If you suffer a head injury, you need to seek medical attention immediately. You should also file a claim with your employer's workers' compensation insurer if your employer's insurance company covers such injuries. Head injuries can be particularly serious, as they often result in brain swelling and bleeding. This damage is often permanent.
Although TBIs are serious and can change the course of a person's life, they are not always fatal. Even minor head injuries can cause problems with concentration, balance, and headaches. A head injury settlement should cover non-economic damages that you suffered from the injury. These types of damages are intended to cover the costs of your medical bills, lost wages, and other expenses associated with your head injury.
Medical bills incurred as a result of a brain injury can add up to thousands of dollars. Depending on the severity of your head injury, you may need to visit a hospital for imaging tests, surgeries, and medication. Your attorney will use medical records to prove that you have suffered losses, which may include your lost wages or diminished earning capacity.