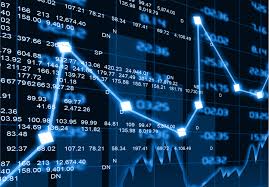 Zulutrade Review –How This Platform Won Investor's Trust
You are not very confident about things when you think about investing for the first time. You are wondering whether you should do it or not. Most importantly, you just don't have a clear idea where to start. In these times, you want someone to help you get started and provide you with a clear path. I think there is a platform doing just that and you will find out about it in this Zulutrade review.
It's an online trading platform that provides you with copy trading services. If you have an account with a broker already, it will connect to that account and allow you to copy trades from other expert traders. In more than a decade, it has built great reputation for its self and I am sure you will agree when you read my review of Zulutrade.
Making Copy Trading Trustable
Rather than focusing on the fact that it allows you to copy trade, I think you should pay attention to the fact that this team has put in a lot of effort in making copy trading trustable. The idea of you looking into the trading decisions of another person and copying them sounds great, but you can find many flaws when you look deep inside. This company worked on removing those flaws and it has done that successfully over the course of many years. Zulutrade makes social trading trustable by allowing you to know a lot about traders before you pick them.
Furthermore, it has created a truly social platform where there are interactions possible between traders and investors. In fact, investor to investor relations are also possible so everyone can learn and teach.
Picking the Best Performers
Just like you, there are millions of traders on hundreds of broker platforms trading every single day. Some of them leave trading in a few days while others stick to it for many years. Some keep it as a side hustle while others make an entire fortune out of it. In simple words, you can't trust every trader and believe that copying their trades will bring you benefit. However, Zulutrade has made many things easy for you by picking only the most reliable and best-performing traders in the world. It does not focus on any particular platform or type of traders. In fact, it brings traders from many brokerage platforms based on their statistics.
Yes, they are picked based on their statistics. If they are not performing well or don't have enough experience under their belt, they will not be picked to be on Zulutrade. When you sign up on this platform, you get to pick from traders who have been doing great. How well they have been doing is easy to find out. You see their names, profiles, and all the data about their trades. This allows you to pick them based on real data rather than whim.
The ZuluGuard Feature
One of the things you want to know about this platform is that it allows you to use an amazing feature called ZuluGuard. This particular feature has been designed for new investors to protect them from losing money only because of a trader's bad decisions. When you start trading on this platform, you have to define certain parameters that draw a boundary around your strategy i.e. you want to do this and you don't want to do this.
So, if you can bear only a certain amount of risk, the trader you are copying should not break that threshold. However, if that happens, Zulutrade is there to use the ZuluGuard feature and remove that trader. This is how it makes copy trading genius for new investors.
Final Thoughts
I agree that there are many companies that can provide you with such features and way of trading. However, what I highly doubt is if they can make their trading system so friendly to traders and investors. Zulutrade has reached a point where its platform has become very mature for different types of traders and investors.