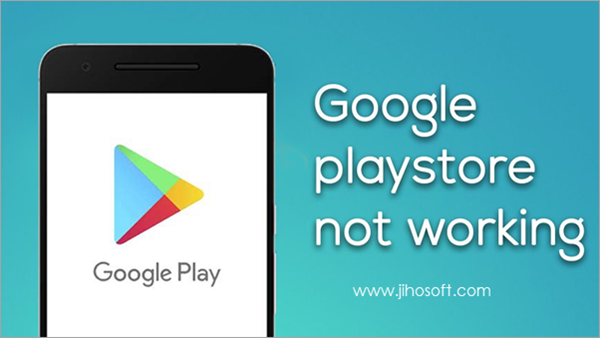 Google Play Store Not Responding? How to Fix It
Google play store is an online marketplace that sells apps, games, e-books, movies, TV shows, and other content for Android devices. Sometimes, it may stop working or show error messages. If this occurs, there are a few things you can try to fix the problem.
First, check to make sure that Google's servers are up and running normally. You can do this by heading to sites like Downdetector and checking for outages.
Check your internet connection
Google play store requires a strong internet connection to function properly. This could be the reason why you're getting this error message on your Android device. You can try a few things to fix this issue, such as restarting your phone or switching from mobile data to Wi-Fi. You can also try to open a different Google app, such as Google maps, to force a connection with the Google servers.
Another possible solution is to clear out your cache on your Android device. If your cache is full, it can cause problems with Google play store. You can clear out your cache using a tool like Cache Cleaner Pro. This software will help you clear your cache and improve your performance.
You should also check your internet connection to make sure it's working properly. You can do this by turning off Airplane Mode and then opening Google play store again. If this doesn't work, you can try to reset your network settings on your phone.
It's also a good idea to head over to a website like Down Detector to see if anyone else is having similar issues. This will help you know if the problem is on your end or if it's an overall server issue.
Check your device's cache
If you're not getting any updates for the Google play service, it may be time to clear its cache. This can help fix many different problems, including errors with the app itself. You can do this by going to your settings and then tapping "Apps" or "Application manager." Then, select Google play services and tap Storage & cache. Finally, tap "Clear cache".
If that doesn't work, you can try restarting your device. This can sometimes fix the problem, especially if the problem is caused by a weak Wi-Fi signal. You can also try resetting your phone to factory settings. This can also fix problems with the Google Play store, although it will wipe your phone's data and apps.
You can check whether there's a problem with Google's servers by using a site like Down Detector. If there is, you'll need to wait until the servers are back up before trying again.
In addition, you can also try resetting the date and time on your Android device. This can help if you're receiving the error "Google play service has stopped" because the date and time on your device aren't synchronized with those on Google's servers. You can do this by going to your Settings and then tapping "Date & time." Then, you should change the date and time to match your local time zone.
Check your device's memory
Google play store is a great resource for apps and games on your android device. However, sometimes it can be difficult to open or use due to errors. Fortunately, there are several ways to fix these errors. One of the most common is to restart your device. This may seem obvious, but it can be a quick solution to many problems. Another option is to check the status of the play store on a website like Downdetector. If there is a widespread problem, then you will need to wait for Google to resolve the issue.
Another way to solve this problem is to clear your device's memory. This will help to free up space and allow Google Play to function properly. To do this, navigate to Settings and then tap on "Apps". From there, select "Google Play" and then select "Clear cache." Once you have cleared the cache, restart your device and try opening the play store again.
Finally, if you're still having trouble, it's worth trying to factory reset your phone. This can be a drastic measure, but it may be the best way to fix the problem. Just be sure to back up your data before performing a factory reset. This will prevent you from losing any important information.
Check your device's battery
Google Play stores use a lot of power to run, so it's important to make sure your device's battery is full. If it's not, you may experience problems with the app, including errors and crashes. Luckily, there are several ways to fix this issue. First, you can try restarting your phone or tablet. This can help clear the cache and reset the app data. You can also try clearing your device's date and time settings. If this doesn't work, you can try performing a factory reset.
This method can be a bit more drastic, but it's worth a try if all else fails. To perform a factory reset, navigate to Settings and tap "Backup and Reset". Choose either Erase everything or Erase device data (factory reset). Then follow the on-screen instructions to set up your phone or tablet as a new device.
If the problem persists, you should contact technical support. It is possible that the problem lies with Google's servers, and it may take some time for them to resolve the issues. You can also check the status of Google Play on a service like Downdetector, which will show you if other users are experiencing similar issues. If they are, you'll want to wait until Google fixes the problem. Otherwise, you can try the other steps in this article.