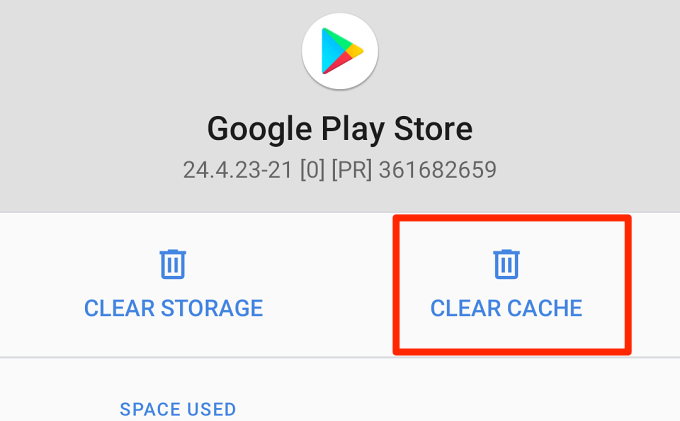 How to Fix Google Play Not Installing Apps
Google play is an app store that lets you download apps on your Android phone. It can sometimes experience issues that may hinder your app downloads.
One quick troubleshooting solution is to restart your device. This could resolve the problem with Google's servers. Another option is to check Google play status on services like Down Detector.
Check your internet connection
If you're having trouble downloading apps from Google Play, try checking your internet connection. You may be experiencing slow internet speed or an inconsistent connection, which can cause problems with app downloads and updates. To fix this issue, you can try restarting your router, switching to a different Wi-Fi network, or switching to mobile data. You can also try turning off airplane mode or resetting the download manager on your device.
Another potential problem is that your device might be out of storage space. This can be caused by a variety of reasons, including bugs or malware, so it's important to make sure that you have enough space on your phone. You can check your device's storage by going to Settings and then tapping "Google Play Store." Once there, you should see how much space is left on your device.
If you're still having trouble, you can try clearing the cache and data from Google Play services. This can help solve the problem and allow you to download apps again. You can do this by going to Settings > Apps & notifications > Google Play Store and then tapping "Clear cache" and "Clear data." Once you've done this, you should be able to download apps again. If the problem persists, you can try contacting your internet service provider for assistance.
Check the app's compatibility
If you're having trouble downloading apps, you may need to check the app's compatibility with your device. Although Google does its best to vet all Android devices, some apps may be marked as incompatible and won't install on your phone. This can be due to unfixable glitches with your device or because the app was designed for a different type of device, such as a tablet.
It's also possible that the app isn't available anymore. Sometimes, developers or Google may remove apps from the Play Store if they're no longer working properly. Another possible reason an app isn't installing is that it's country-restricted. This can be done to limit the number of users who see any negative reviews or because it's still in early development.
If you're having trouble downloading or updating apps, try restarting your device and clearing the Play Store cache. It's also a good idea to make sure your device has enough free storage space to accommodate the new app. If it doesn't, consider using a file or application cleaner to get rid of any unnecessary files and reclaim your storage space. Also, be sure to keep your Google account up-to-date. You can do this by opening the Settings menu and selecting Apps & notifications. Select the Google Play Store and click 'Update'. This should resolve most problems with downloading and updating apps.
Check the app's status
A mobile device is only useful if you can install apps on it. However, installing apps can be difficult if your phone or tablet is experiencing software errors or glitches that prevent it from downloading and installing apps. Some of these problems are minor, while others can be severe enough to render your device unusable. Fortunately, there are several troubleshooting steps you can try to fix these issues.
The first step to solving any problem is determining the cause of the issue. If your phone is having trouble downloading and installing apps, it may be because the device doesn't have sufficient space available to store the files for those downloads. If this is the case, you can try freeing up some space by deleting old or unnecessary apps from your phone.
Another common reason that apps won't download is because they aren't compatible with your device's operating system. This could be because the app was developed for an older version of Android, or because it violated Google Play's terms of service by containing malicious code or objectionable content.
Finally, it's possible that there is a server problem with Google Play that prevents downloads from happening at all. You can check the status of the Google Play server by visiting a site like downdetector. If there is an outage, you'll need to wait for Google to resolve the problem before trying again.
Check the app's download status
Often, downloads and updates fail due to a lack of space on your device. Make sure you have sufficient storage space and that no other apps are taking up space. If necessary, delete some files to free up space and try again.
Another common cause of download pending errors is a slow wireless internet connection. If this is the case, try connecting to a different Wi-Fi network or using mobile data instead.
If the problem persists, it may be time to update your smartphone's software. Typically, Android smartphones receive updates through the Google Play Store. To check if you have any available, go to Settings > Apps and notifications or the Google Play Store on your phone and open the info menu. Then, select "Updates" to see if there are any available for your device.
If none of these solutions work, it's likely the issue is with the Google Play Store itself. In this case, you should try restarting the app or reinstalling it. Hopefully, this will resolve the problem. However, if it does not, contact us and we will be happy to assist you. Our trusted experts can fix most phones in 45 minutes or less. Schedule a repair or visit your nearest store today.