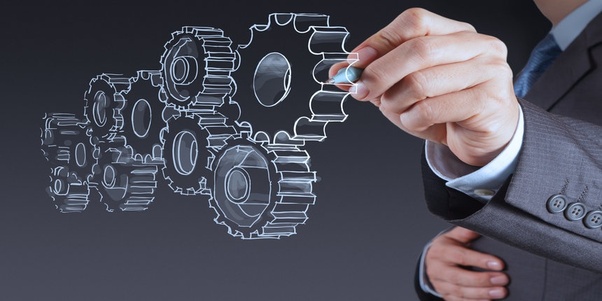 Business Management Courses in India After Class 12th
Business management is a course that nurtures students with skills to administer commercial enterprises. This course is available to students of any stream and can be pursued after class 12.
To excel in this field, you need to have certain skills such as communication, analytical thinking and time management. The scope of this course is great as companies worldwide are looking for managers and executives.
BBA
BBA stands for Bachelor of Business Administration, and it is one of the most popular courses that students choose after class 12. It provides a solid base to pursue a career in management and can lead to a wide variety of job opportunities. It is also a great course to pursue if you want to pursue an MBA in the future.
This three-year degree programme is a must-have for any student who wants to pursue a career in management. The curriculum is designed by experts and focuses on the practical application of business principles. It also teaches students how to analyze the market and make informed decisions. Unlike other courses, BBA does not require you to have math in class 12th. This makes it an excellent choice for science, commerce, and arts students.
The BBA course is a three-year undergraduate program divided into six semesters. The admission process is based on merit and varies from university to university. Many colleges offer the course through an entrance exam, and some even conduct group discussions and personal interviews to select candidates. The fees for the course vary, depending on the college and its reputation. However, most universities are willing to offer scholarships for deserving students. This makes the course a viable option for any student who wants to study management in India.
BMS
BMS, short for Bachelor of Management Studies, is one of the most popular courses in India after class 12. The course is extensive and covers all aspects of business management. It's a great way to start a career in the world of business and gain a lot of experience. It is also a good choice for students who want to study management in depth.
The course focuses on teaching the fundamental concepts of managing a business and organisation. It also includes a variety of traditional topics such as human resource management, business strategy, and accounting. Moreover, students who pursue this degree will learn to develop leadership and teamwork skills. Furthermore, it is recommended that candidates participate in a summer internship program. This will provide them with valuable work experience and help them build their professional networks.
A BMS degree can lead to a variety of careers, including managerial positions in government and private companies. You can even find work in the banking and financial sector, or choose to set up your own company. In addition to this, you can choose to pursue higher education, such as an MBA or PGDM, to further expand your knowledge of business management. With a Bachelor of Management Studies, you can also become an expert in your field and earn a high salary.
BBM
If you have a passion for business and want to make it your career, the Bachelor of Business Management (BBM) degree can be a great choice. It will teach you how to deal with the various aspects of business, and it will help you develop a holistic view of the industry. This course will also help you improve your interpersonal skills and entrepreneurship abilities. You will also learn about the importance of balancing financial and social needs in a business.
To apply for a BBM degree, you will need to pass a standard admission test. Most colleges will conduct a written exam, and the top candidates will be shortlisted for group discussion and personal interview. There are many colleges that offer the course across the country, so you can find one that's right for you.
The BBM course has a wide scope in the corporate world because of the growing need for smart business professionals. After graduation, you can work in different fields, such as retail, hospitality, and leisure; financial institutions; and sales, marketing, and production management. You can also pursue higher education and earn a master's degree in the subject of your choice. The duration of the course is three years. You can also opt for an integrated course that lasts five years. The best part is that you can apply for any college in India.
BCA
If you're interested in pursuing an undergraduate degree in the field of computer applications, you might want to consider taking a BCA course. These bachelor's degrees offer many job opportunities in both private and public sectors, and the salaries are quite decent. A BCA graduate can start earning about Rs 2.5 lakh per annum in a subordinate position, and the salary can rise quickly with experience.
BCA courses in India are available at several top-notch universities, and admission is usually merit-based or through entrance exams. The eligibility criteria for the programme varies between institutions, but most of them require you to have completed your 12th grade with at least a certain percentage of marks. You can also enrol in a BCA programme as a lateral entry student if you have a diploma or equivalent degree.
The best BCA colleges in India provide a wide range of teaching methods, including online and virtual classes. Students who pursue this career path typically work on real-world projects that help them develop their technical skills and prepare for careers in the industry. In addition, students can get internships to boost their CVs and gain experience. Many BCA graduates go on to obtain an MBA degree, which can further increase their salary and improve their job prospects. The scope for a BCA degree is quite vast, and it can be pursued by students from any stream of studies.