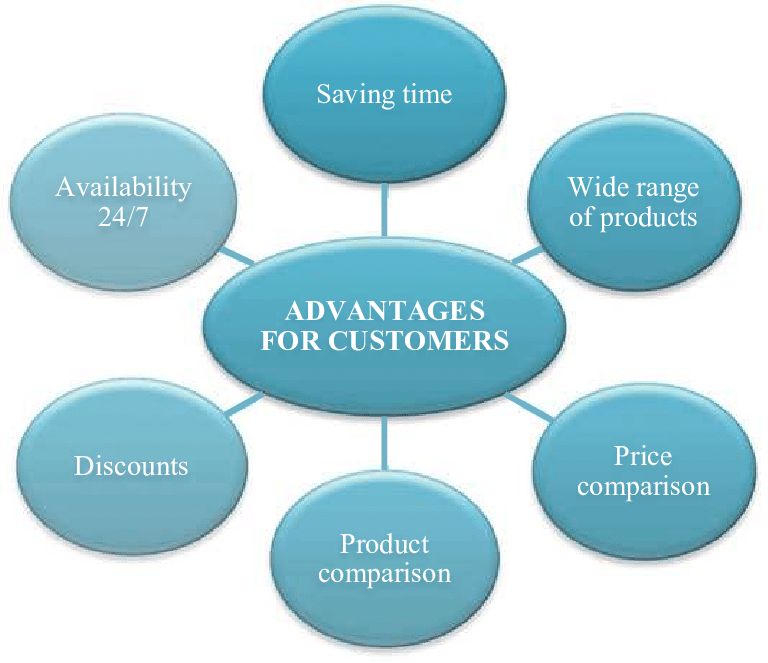 Advantages and Disadvantages of Online Commerce
Ecommerce has become extremely popular in recent times. It allows retailers to sell their products without having to maintain a physical storefront. This saves on costs such as rent, utilities and insurance.
However, there are also several disadvantages to online commerce. In this article, we will explore some of these.
Cost
Ecommerce can be a profitable business venture, but it can also be costly. While it has lower startup costs than physical retail, it still requires a substantial investment in sales and marketing. Besides, businesses face a variety of online costs, including website hosting and ecommerce platforms, Internet service, software, storage and shipping fees. It's important to budget these costs before you start your online store.
Another cost associated with ecommerce is the need to keep your website running 24/7. While automated sales systems are effective, they don't replace the need for human customer service agents. This can lead to a delay in responding to customers, which may make some shoppers skeptical about buying over the Internet.
Adding an ecommerce store to your existing business may be a good way to reach new customers. It can also help you sell more products and services. However, it's important to remember that your competitors are also selling online. Consumers can compare prices easily with just a few clicks. Price wars can result in lower profits and fewer sales.
Ecommerce offers many advantages for business owners. They can save on overhead and advertising costs, and they can provide more information about their products and services. For example, they can use online videos, pictures and infographics to promote their business. Moreover, they can also provide discounts and promotions on a regular basis to attract customers.
Time
Ecommerce is one of the fastest growing areas of modern business. It's a convenient way for consumers to buy products and services without having to travel or deal with physical retail outlets. However, ecommerce comes with its own set of advantages and disadvantages that should be taken into consideration before adding it to your business model.
E-commerce has changed the world of retail, enabling companies to reach customers from across the country and even around the globe. This is especially helpful for smaller businesses that cannot afford to rent or build a brick-and-mortar store. E-commerce allows them to sell their products directly to customers, bypassing middlemen and increasing profits.
In addition, e-commerce sites are available 24/7, allowing shoppers to browse and purchase products at any time of the day or night. This is in contrast to brick-and-mortar stores, which usually have a limited number of hours and may close on certain days.
Another advantage of ecommerce is its ability to provide more detailed product information than traditional retail stores. Detailed product descriptions help customers compare prices and find the best deals. Customers can also access customer reviews and ratings through e-commerce sites. This is an important factor in making a sale, as it can influence customers' buying decisions. Lastly, e-commerce sites can offer a wide variety of products that are difficult to find in stores.
Security
Cyberattacks are a serious threat to ecommerce, which can lead to the loss of money and data and damage brand credibility. This makes ecommerce security a top priority for online businesses. There are several steps that can be taken to protect eCommerce sites from cyberattacks. One of the most important is implementing multilayer security. Multilayer security includes secondary and tertiary layers of defenses. This means that if a hacker succeeds in penetrating one layer, they will be unable to reach the company's core business systems.
Other cybersecurity measures include nonrepudiation, authenticity, confidentiality, and privacy. These measures are designed to protect the information of both sellers and buyers from unauthorized access by third parties. In addition, online businesses should only gather and store the minimum amount of customer data needed for their business. This will reduce the likelihood of a breach and make customers feel valued, which can boost their brand affinity.
It is commonly believed that protecting eCommerce assets is a costly affair and usually manageable only by large companies with the right budget and resources. This makes small eCommerce players vulnerable to attacks and discourages them from taking any proactive measures against these threats. However, the latest developments in the digital domain have made it possible for even small players to safeguard their websites without huge expenditures.
Convenience
Conducting online business makes it possible for companies to reach a global audience. Businesses don't have to worry about limited physical space, which allows them to expand and grow their brands. It's also easier to keep track of inventory and sales in an ecommerce environment. However, there are some limitations to online selling. For example, if your website is down due to maintenance or a server failure, customers may lose faith in the reliability of your brand. This could lead to lost sales.
In addition, online shoppers can easily compare prices. Moreover, they can shop at any time, since most e-shops are open 24/7. They can use a smartphone or tablet to place their orders. This convenience can help consumers save time and money, as they do not have to travel to stores to purchase items.
Nonetheless, many customers still prefer shopping in brick-and-mortar stores for the ability to talk to someone about their questions or concerns. They may be able to find the answers they need through an online chat or phone service, but this doesn't offer the same level of personalization that a face-to-face conversation does. In addition, it may take longer for a company to respond to a customer question. In these cases, a person may feel frustrated and choose to shop elsewhere.