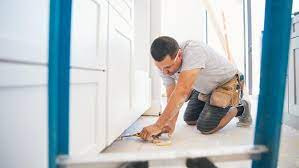 Top Factors to Consider when Choosing a Remodeling Contractor
Are you thinking about remodeling your entire home, or a specific room? There is no doubt that it is an emotional and financial investment and you do not want to make mistakes. While DIY has become the new trend, it is better to opt for a credible remodeling contractor. You will be assured of timely delivery and high quality workmanship within your given budget when you opt for a seasoned contractor. But, you need to choose one first and this can be a tad daunting because of the sheer number of contractors touting their services.
If you are unsure of how to choose, here are the top factors to consider for choosing a reliable and professional remodeling contractor.
Regulatory compliance
You should look for a remodeling contractor with a valid license and they should be bonded and insured as well. Trustworthy and well-reputed contractors will have coverage for property damage and worker's compensation and other insurance certificates. You should check the validity of the license and their certificates to ensure you are choosing someone reliable for handling your remodeling project and do not have to pay for any damages that might happen.
Credentials
When you check out a remodeling contractor's name, you will notice that they may have abbreviations behind it and these are the certifications that they have obtained from different trade organizations. These credentials are of the utmost importance because these show that the remodeling contractor adheres to the code of ethics that have been outlined by these organizations. This is also an indication that you are dealing with a reputable contractor.
Experience
Before you select any remodeling contractor, you need to ensure that they have a solid reputation amongst their peers and customers. It is also a must to take a look at how long they have been in business. You should also check out their portfolio to take a look at the kind of remodeling projects they have dealt with to ensure they have experience in handling the one you want. For instance, if you are looking for a contractor to do a kitchen remodel, you should ensure that they have dealt with such projects before.
Cost to quality ratio
When you are looking at remodeling contractors, do not forget that the lowest bid is almost never the best one. Instead, it is a hint that the contractor might be using subpar materials, or cutting corners somewhere to keep the costs down. While you do not want to overshoot your budget, you should never compromise on the quality of work to save money. Always strike a balance between the two for the best deal.
Project management process
It is also a must to opt for a remodeling contractor that is willing to work in collaboration with you. This means that they should be aware of your remodeling objectives and always get your input at every stage of the project. This will help in ensuring that you can get premium quality work and it is just as you want, which can prevent any disappointment down the road.